Workload Automation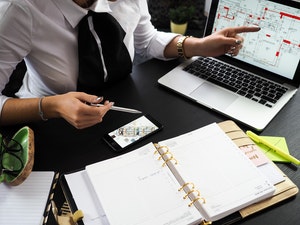 Which IT organization does not want reduced operating costs, improved IT system reliability and faster workflow deployments? None! Workload Automation allows for higher system uptime availability with quicker deployments, all at a lower cost. Organization's business continuity plans often add pressure to their IT teams to deliver new services more quickly and to get systems running more reliably with little regard for interdependencies among systems and limited resources.
Automation of workflow deployments, scheduling and management.
To succeed, IT teams must incorporate a Workload Automation solution that allows key benefits such as an 80% decrease in workflow deployment time and a 50% savings in administrative time as automated client and agent deployment goes from months to a couple of days – all by simply automating job scheduling and application deployment.
Related Product:
With more than 1/3 of organizations averaging close to 5000 daily scheduled jobs, the delivery of on time service is critical. But this is now. Close to half of all organizations will see an increase of up to 20% in capacity growth – be it through deploying new apps, expected growth in business, initiative to increase automation and/or deployment of new hardware. Organizations need to integrate their critical applications with a workload automation solution to be able to continue to meet SLAs and be sure to deliver service on time –  avoiding SLA breaches and fines. Automation does not stop there. Enabling the automation of job changes and promotion to production by DevOps Tools makes for rapid release within application servers, configuration automation, PaaS and application containers.
Now with the implementation of Big Data projects just around the corner, the workload capacity will only grow. With more than 30% of organizations wanting more accurate big data analytics, many have integrated their workload automation centralized console with Hadoop, the most popular open source framework for working with big data, to manage and schedule their batch workloads.
RJR Innovations through its single, cross-platform view workload automation solution can ensure that your organization builds and monitors workflows though a graphical interface that provides a single point of control for all enterprise jobs.