New Product Installs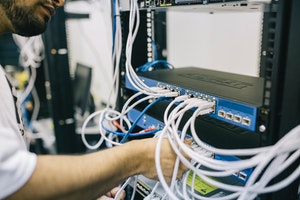 RJR Innovations offers new product installs performed by our experienced consultants – not just technicians. We will not only install your product, but walk you through the installation process, and help you configure your new product to meet your processes and environment.
An RJR Innovations consultant offers professionalism and product knowledge for a wide range of customer setups ensuring the best path forward is always recommended.
The senior level services we provide for every new product install is geared towards meeting your organization's specific needs by following a business process framework which saves you time and increases your productivity.
IT Transformation
Your new software asset needs to be focused on improving business value and performance. We can deliver the guidance and expertise you need to ensure IT contributes to the business and improves operating results.
Aligned with our four-step process—Discover, Evaluate & Measure, Recommend and Implement – our consultants will help you to address and meet your key business challenges and achieve greater business value from IT.
Assess your solution environment

Identify project resources and activities
Review the processes in the RJR BMS model

Identify configuration and data requirements
Model and document foundation and Configuration Item (CI) data.
Configure your solution into a development environment.
Conduct user functional tests

Document test results and changes
Conduct role-based, end-user training on your BMS solution, addressing process and technology

Install solution in the production environment
Best Practices and Compliance
RJR consultants will assist you in meeting industry-standard best practices and compliance regulations such as:
Information Technology Infrastructure Library (ITIL)

Children's Online Privacy Protection Act (COPPA)

Health Insurance Portability and Accounting Act (HIPAA)
In-depth analysis:
Our Business Management Solutions (BMS) Consulting Services is a combination of on-site and off-site services.
Helps you generate performance improvements to achieve business goals and objectives.
Shows how and where you can improve your processes within BMS.
Discovers how well your processes fit in the BMS framework.
Shows how you can expand your IT services and add value to the business.
Ensures you are maximizing the use of your current infrastructure.
Ensures you are maximizing the integration potential of infrastructure systems.
Helps you to reduce duplication.
Assists you in tracking and meeting Service Level Agreements (SLAs).
Expands functionality and the services offered by IT.
Discovery
Through our in-depth analysis you'll find out how you to maximize your current resources to bring your IT processes to full maturity. For example, you'll know how to avoid bottlenecks that cause inefficiencies and duplication of processes or procedures that reduce productivity.
With the RJR BMS Consulting Service you'll improve operating results and achieve high performance.
Evaluate & Measure
We evaluate and measure performance against goals and recommend solutions or process changes. You also receive recommendations on new technology that will further enhance efficiencies and complement your existing infrastructure.
Implementation
We apply a phased approach to implementation. We plan and prepare, analyze, design, build, validate, and deploy.
Product Upgrades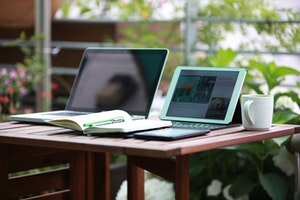 RJR Innovations can assist in upgrading your current environment in order to meet the fast-paced and changing needs of corporate IT Service Management. When an RJR Innovations consultant assists with your product upgrade, you're not getting a technician, you're getting a trusted advisor who can recommend how best to configure new features and functionality so that they adapt to your processes and environment.
We implement upgrades by combining off-site and on-site services. We replicate your environment off-site, running test upgrades to document any issues and resolutions in the upgrade process. This ensures productive use of on-site consulting time during the live environment upgrade. You'll have an upgraded version of your application before the on-site visit, resulting in reduced consulting time.
With our in-depth four-step process you'll maximize your investment in your IT infrastructure and you'll ensure your return on investment (ROI) by continually improving and streamlining your IT services.
Product Upgrade Four-Step Process:
Assess current situation versus current business needs.

Develop implementation plans.

Create deliverables.

Acquire agreement and approval on all deliverables.
Implement approved deliverables.

Monitor and support the process as required.
Analyze impact of anticipated change.

Measure the new processes.

Compare results against expected results to ensure continuous improvement.
Determine where to apply the changes resulting from the analysis.

Apply the changes to ensure continuous improvement.
Product Migrations
Corporate IT Service Management is a fast-paced and constantly changing environment, and what has worked in the past may not be your best option moving forward. RJR Innovations offers migration consultants who will work with you to document your current data, processes, and procedures, and help you translate them for use in new products and environments specifically chosen to help you realize your vision of IT.
Product migrations can assist organizations with maintaining Industry leadership, increase business versatility, and reduce costs while meeting Business Management's increasing requirements and plans for future growth.
With successful migrations, many business and operational needs must also be addressed:
business continuity
application outage prevention
migrating legacy and mission-critical data
infrastructure impact
minimize migration cost, time & resource consumption
achieve optimal ROI
evolve processes for future growth