Report Management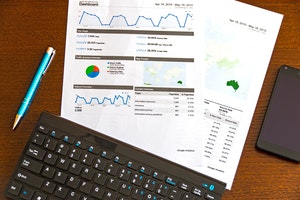 The RJR Report Management strategy can assist with your Key Performance Indicator (KPI) reports which are associated with critical success factors and are integral to meeting business goals within set timeframes. Failure to provide a substantive and efficient KPI Analytics report reflects negatively on management and on the company.
To create a substantive and efficient KPI Analytics report, we can help you find the top, most effective KPI metrics in the industry. We can also help you find the right metrics to significantly stimulate management initiatives and to help your organization achieve its goals and objectives.
When you've made the investment to implement best practices such as Information Technology Infrastructure Library (ITIL) processes—Incident Management, Problem Management, Change Management, Configuration Management, and Service Level Management—it's vital to measure how these processes perform so you can improve these processes and enhance performance.
The RJR Report Management strategy is an enterprise information management solution that captures, centralizes and stores critical information from multiple applications.
With the RJR Report Management strategy you can:
Share interactive reports anywhere via the web or email
Leverage automatic report delivery
Instantly measure performance against business goals
Capture trends over time
Give management and end users a view of current activities
Reduce the cost of information delivery
Enhance performance, reducing operating costs and increasing revenue
Related Products
SAP Business Object / Crystal Report
TrueSight IT Data Analytics