Agiloft, Inc. is a trusted provider of agile software for contract and commerce lifecycle management. Our unique platform enables our pre-built and custom modules to be tailored to your exact needs without writing custom code, so deployment times and costs are a fraction of those required for other systems.
Take Charge of Your Contract Lifecycle Management
Optimize procurement with a CLM system that does the heavy lifting
AutomationEdge – Intelligent RPA ensures that all operations across front office, middle office, back office and IT operations are done at faster speed and at reduced cost which can help increase top line and bottom line of the company significantly.
The Leading IT Automation Solution
Why Global Organizations Choose AutomationEdge?
Supporting a High-Performing Workforce
Managed Services
SaaS delivering cognitive service management that is fast, accurate, and cost-effective, across multi-cloud, multi-device, and multi-channel environments.
Proud supporters of:
The Bruce Denniston Bone Marrow Society is a volunteer organization and a national registered charity dedicated to raising funds for donor testing and increasing awareness on the importance of the One Match, a program of Canadian Blood Services.

RJR Innovations is your experienced IT Solution Provider specializing in IT Service Management (ITSM) and fast growing Digital Enterprise Management (DEM) solutions. Our mission is to continue to build solid, long-term relationships with our Customers.

Our solution provides out of the box ITIL processes such as Incident Management, Change Management, Problem Management, Service Request Management, Service Catalog, Knowledge Management, Service Level Agreements, and more!

Which IT organization does not want reduced operating costs, improved IT system reliability and faster workflow deployments? None! Workload Automation allows for higher system uptime availability with quicker deployments, all at a lower cost.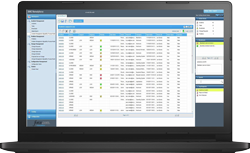 For high speed IT organizations that need to remove complexity and realize value fast, Remedyforce is an IT Service Management solution built on the salesforce.com platform that efficiently manages services for IT productivity and innovation.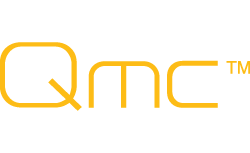 With QMC™ Smart Card Management System you can register, distribute and manage your smart cards, assign a two-factor authentication device quickly and easily, distribute and enroll smart cards throughout the enterprise using a centralized administration system, and manage existing PKIs and disk encryption data.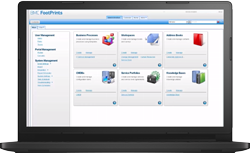 BMC FootPrints integrates IT service and asset management for end-to-end business services, and it's easy to install, use, and support. With configurable capabilities that streamline service delivery, FootPrints improves customer satisfaction and IT's reputation with your business users.
AutomationEdge is one of the first Hyperautomation platforms. It's highly advanced Intelligent Automation solution brings together all the essential technologies required for enterprise automation like Robotic Process Automation (RPA), Artificial Intelligence (AI), Machine Learning (ML), Chatbot, ETL, ready API integrations and IT Process automation.
RJR Innovations is your experienced IT Solution Provider specializing in IT Service Management (ITSM) and Digital Enterprise Management (DEM) solutions.
Our mission is to continue to build solid, long-term relationships with our Customers based on our professional, friendly and expert advice.
We provide innovative, customized business process consulting, software implementation services and Level 1 bilingual support for multiple ITSM and DEM solutions and add-ons.
We understand that in today's day and age, technology leaders are focused on transforming how IT operates.
Our goal is to continually exceed our Customer's expectations whether it be during the discovery, planning or implementation phases, or simply when providing them with technical support.
We believe that our Customer-retention goes hand in hand with our Customer's success.