Product Upgrades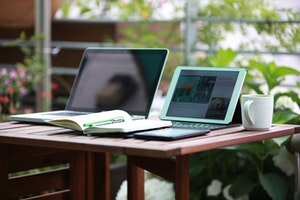 RJR Innovations can assist in upgrading your current environment in order to meet the fast-paced and changing needs of corporate IT Service Management. When an RJR Innovations consultant assists with your product upgrade, you're not getting a technician, you're getting a trusted advisor who can recommend how best to configure new features and functionality so that they adapt to your processes and environment.
We implement upgrades by combining off-site and on-site services. We replicate your environment off-site, running test upgrades to document any issues and resolutions in the upgrade process. This ensures productive use of on-site consulting time during the live environment upgrade. You'll have an upgraded version of your application before the on-site visit, resulting in reduced consulting time.
With our in-depth four-step process you'll maximize your investment in your IT infrastructure and you'll ensure your return on investment (ROI) by continually improving and streamlining your IT services.
Product Upgrade Four-Step Process:
Assess current situation versus current business needs.

Develop implementation plans.

Create deliverables.

Acquire agreement and approval on all deliverables.
Implement approved deliverables.

Monitor and support the process as required.
Analyze impact of anticipated change.

Measure the new processes.

Compare results against expected results to ensure continuous improvement.
Determine where to apply the changes resulting from the analysis.

Apply the changes to ensure continuous improvement.